Day three in the military trial of a U.S. Army Sergeant charged in the death of a Chinese-American soldier brought a new perspective on the accused: that of hero. Late Thursday, Sergeant Davin Dumar recounted an incident in Afghanistan. Dumar had stepped on a roadside bomb, and the blast ripped through his body. He told the jury Sergeant Adam Holcomb came to his aid: "Sergeant Holcomb was being fired at and he risked his life for me."
Holcomb is charged with negligent homicide, reckless endangerment, assault among others in the death of 19 year old Private Danny Chen on October 3, 2011. The soldiers met two months earlier and Private Chen was under Holcomb's command.
Sergeant Davin Dumar(Courtesy: Jerry McJunkins)
Something to prove
When Chen arrived in Afghanistan, he had something to prove. He wasn't allowed to go outside the base and he was frequently disciplined for forgetting water, his helmet and his night vision goggles. He also fell asleep while serving guard duty. Holcomb, himself, disciplined him for leaving a water heater on because it endangered other soldiers.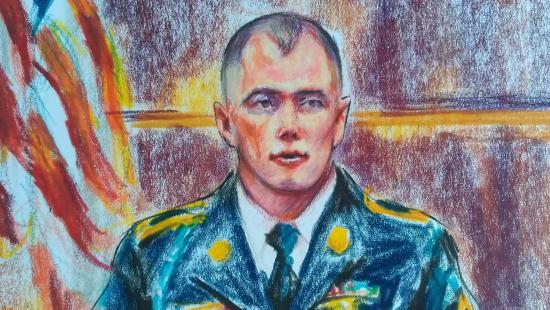 Private Bryan Johnson(Courtesy: Jerry McJunkins)
In court, Chen's closest friend, Private Bryan Johnson said Danny believed "he was getting in trouble for nothing."
Chen wasn't just disciplined; he was repeatedly called racial slurs by other soldiers, including Sergeant Adam Holcomb. Holcomb had given him the nickname "dragon lady" referring to his ethnicity.  According to court testimony, Chen told another close friend, Private Degan Berhe that "he hated it. That wasn't who he was. It wasn't his name."
Johnson told the jury one week before he died, Danny Chen appeared "broken" but "he said he had found a way to make sure what was happening to him - would stop."  Looking back now, Johnson believes it was a "cry for help."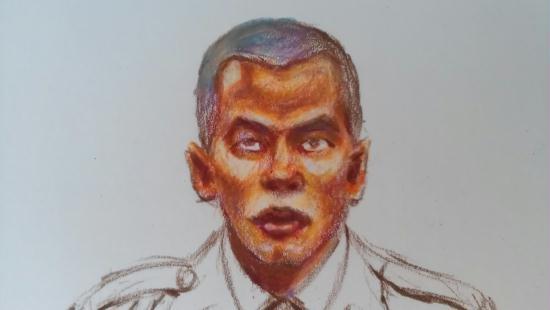 Private Degan Berhe(Courtesy: Jerry McJunkins)
Private Berhe testified: "He told me straight to my face that he wanted to commit suicide because of how he was being mistreated."
But Berhe waited at least four days to report what he heard, and when he did, he told a sergeant who wasn't even serving at the same base where Chen and Berhe were stationed.  He told the jury: "I didn't know who I could trust because of the things that were happening."
One day after Berhe reported his concerns, Danny committed suicide.
Written on his arm in black ink: "Tell my parents I'm sorry."
Concerned parents
Over the course of the trial, several soldiers testified that Danny Chen's parents did not support his decision to join the U.S. Army. Specialist Alex Torres testified that when he decided to join the military, Chen joined too. His parents "were just scared."  Chen was already in college. As early as basic training in the spring of 2011, Private Johnson says Chen shared that "his parents did not want him to join the military." Johnson added that some of Chen's ancestors "had been killed." When the pair were assigned to Fort Wainwright, Alaska, Johnson recalls that just weeks before they deployed to Afghanistan, Chen did not show up for morning formation. He, his wife and another soldier went to check on Chen and found him in a fetal position under the sheets on his bed.
Johnson told jurors that Chen said his "parents were not happy with him for deploying. "He told me his parents were disowning him."
During their testimony, Danny's parents have denied disowning their son, in fact talking about how proud they were proud of him.

Related stories