From a family publishing business to a billion-dollar empire. McGraw-Hill is a major player in the areas of education, publishing and broadcasting, as well as business and financial services. It's the parent company of ratings agency Standard & Poor's, as well as being the majority owner of Canadian publisher McGraw-Hill Ryerson.
McGraw-Hill has a long and illustrious history, going back to turn of the century New York. Its founders, James H. McGraw and John A. Hill, merged their publishing houses to form one publishing business.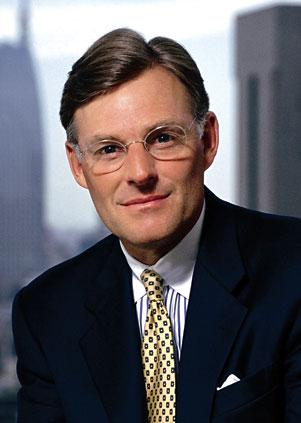 Harold McGraw III, CEO of McGraw-Hill Companies
In the 1970's, Harold McGraw Jr - grandson of one of the original co-founders - took over the reins as chief executive. In just eight years in the top job, he transformed it into one of the most formidable publishing conglomerates in America. A pivotal moment for the company came in 1979, when McGraw fought off an aggressive takeover attempt by American Express.
McGraw-Hill remains a proudly family-run company. In 1993, Harold McGraw the Third, the great-grandson of the founder, took over. He took immediate action, and measures such as selling off unprofitable titles including BusinessWeek earning him a reputation as a hard-nosed leader.
Editor:James |Source: CNTV