Born in 1942 and raised by his widowed mother in Zululand, Jacob Zuma received no formal schooling.
He joined the African National Congress at the age of 17, and became an active member.
He was arrested in 1963 at the age of 21, by the apartheid government, and sent to the notorious Robben Island prison for 10 years. There, he learned about politics from imprisoned ANC leaders, including Nelson Mandela.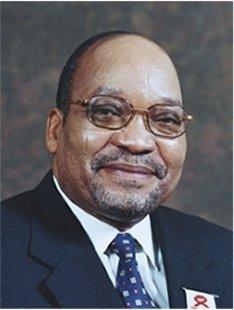 Jacob Zuma, South African President
It's said he kept spirits high among the incarcerated ANC members with songs and impromptu theatre.
After his release, Zuma joined ANC leaders in exile and rose to the executive committee.
He became one of the first leaders to return to South Africa in 1990 - when the ban on the ANC was removed - to take part in negotiations with the white minority government.
Zuma became president of the African National Congress in December 2007 and South Africa's leader in May 2009. Since then, he's faced many controversies, from criminal allegations to widely-criticized policies. But his charisma and strength in adversity has brought him an enduring popularity.
Editor:James |Source: CNTV