Watch Video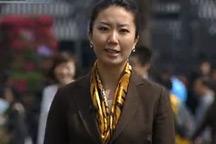 Play Video
We're devoting one section of our special coverage to introducing designers, commissioners, and other officials from different pavilions or organizations.
In today's people to know, CCTV reporter Wang Mangmang talks with Wang Jinzhen, a member of the Organizing Committee for the 2010 World Expo, to get his views on what China has to share with the international community.
CCTV reporter Wang Mangmang said, "It's been eight thousand years since the first cities came into shape. Since that time, people have been trying to understand this evolving creation. Humanity spent the majority of its history in undeveloped places, but is now faced with the constant changes brought about by urbanization. No single Expo can offer complete solutions, but inspiration comes from many sources. And that's what China hopes to offer in Shanghai."
This is another major world event for China, following the Beijing Olympics. Wang Jinzhen is one of the key figures behind the country's successful bid.
Editor:Zhang Ning |Source: CCTV.com