Watch Video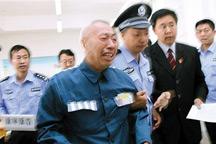 Play Video
In 1997, a farmer went missing in a village in Shanqiu city, Henan Province. The police found a headless body and arrested a suspect named Zhao Zuohai.
A local court sentenced the farmer to death with a two-year reprieve. That ruling was later changed to life in prison. But 11 years later, the farmer who was thought to have been murdered returned to the village.
The case has several focal points.
First, the local prosecutors initiated legal procedures when the identity of the headless body remain undermined.
Song Guoqiang, Shangqiu Prosecutor,said, "In 1997, prosecutors refused to handle the case, but the Shangqiu Commission of Politics and Law held a seminar in 2002 and determined the conditions were ripe to take legal actions."
Another focal point is the local court made the ruling in the absence of key evidence.
Yang Songting, director-general of Shangqiu Intermediate People's Court, said, "The body was beheaded. It was considered a serious crime at the time and death sentence with immediate execution should be the proper ruling. But we found some discrepancies in the case and decided to give him a reprieve."
Police records show that Zhao Zuokai confessed nine times during police interrogations. Prosecutors say torture was involved.
Song Guoqiang said, "Torture was involved during interrogation. I think this is mostly certain. We are going to find out who's responsible and bring them to justice."
Disciplinary departments of the Provincial Supreme Court has launched a probe into the case. It says personnel responsible for the false ruling will be punished.
Editor:Zhang Ning |Source: CCTV.com