Watch Video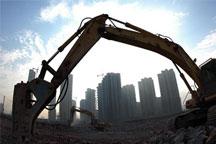 Play Video
Since the government introduced tough measures on April 14th to cool the housing market, prices have continued to remain high but trade volume has greatly declined. This is according to the State Statistics Bureau.
Nanjing, capital of East China's Jiangsu Province, is one of the cities that has adopted the government's new housing measures.
The owner of this real estate project planned to sell 96 apartments at the beginning of May. They're in a great location, near the cross-river tunnel and a subway line and comes with a discount of between 5 and 7 per cent.
But, the trade volume hasn't even reached 30% of the target so far.
A buyer said, "The market is not clear. The project in the neighborhood is not selling well either."
Shanghai's housing price has always been among the highest.
During the May Day holiday, a prime time for consumers, trade volume was just more than 600, far less than during the Spring Housing Fair.
Meanwhile, the average price of new housing is now over 24,000 yuan per square meter. That's 7.6% lower than last week. The second-hand housing market is also cooling down.
A staff member from property agency said, "The trade volume has declined by 70 to 80% so far. Only one or two second-hand apartments have been sold during the last two weeks of April. And only one has been sold so far in May."
A property fair concluded in Chengdu, Sichuan Province, last Saturday.
It's where real estate agents are doing everything they can to increase sales and attract more consumers. But, none of them were willing to compromise or negotiate on prices.
A real estate agent said, "We are not going to lower the housing price."
With a good geographic location and climate, property prices in the coastal city of Dalian have been among the highest in China's northeast region. They rose about 40% during the second half of last year.
But, sales weren't too impressive last weekend.
One of the agencies didn't have a single consumer who signed on the dotted line to buy a new apartment.
So far, the new housing policies haven't been announced in Dalian.
Editor:Zhang Jingya |Source: CCTV.com