Watch Video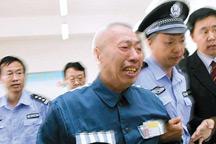 Play Video
A man wrongly imprisoned for 11 years is now being compensated by the government. Meng Lingqi takes a look at the story of the man who spent 11 years in prison for a crime he didn't commit.
Justice has now been done for 57 year old Zhao Zuohai, who is receiving compensation for his wrongful conviction and years in prison.
Yuan Hegang, spokesperson of Henan Supreme Court, said, "On May 12th, Shangqiu Medium Court issued a state compensation and life subsidy totaling 650,000 Yuan."
650-thousand Yuan is about 96,000 US Dollars. It's much more than the average farmer could earn in 11 years.
But the loss of freedom and hardship caused by 11 years in prison cannot be calculated.
One day in October 1997, after a fight with Zhao Zuohai, another man, Zhao Zhentang, disappeared.
In May 1999, a headless body was discovered in the well of the village. It was thought to be the body of Zhao Zhentang and Zuohai became a suspect.
Later, Shangqiu Medium Court sentenced him to death with a two-year reprieve. That ruling was later changed to life in prison.
But after 11 years, the farmer who was thought to have been murdered returned to his village.
Police records show that Zhao Zuohai confessed nine times during police interrogations. Prosecutors say torture was involved.
The Disciplinary departments of Henan Supreme Court is probing the case. It says the personnel responsible for the false ruling will be punished.
Related stories
Editor:Zhang Ning |Source: CCTV.com