Watch Video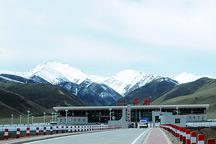 Play Video
One month after the devastating earthquake in Yushu, reconstruction work has begun in Qinghai Province. Demonstration projects are now on display in two villages giving local residents a look at what will soon become rreality. Some demonstration projects are on display in some villages.
This is Canda village in Yushu. As a demonstration project, 242 houses will be built here for local Tibetans.
The earthquake destroyed all the houses in Ganda village. The local government started to rebuild a new village after the detailed demonstration.
Hao Guizhong, Quality supervisor of Yushu Constructuon Bureau,said, "We plan to build 242 houses. Considering some geographical conditions, we can only build 11 houses here at the former address, the other will be built along the hillside road. All the house will be built in accordance with local Tibetan customs plus environment-friendly function."
Ni Ma Zha Xi, headmaster of Yushu No. 1 Hope Primary School,said, "We Tibetans are in favor of the new village in the plan. The technicians made the plan according to our Tibetan customs. "
Same with Ganda cillage, Changu village is another demonstration reconstrction site. All the 228 families in the village lost their houses after the earthquake.
Yi Min,official of Construction Department of Qinghai Province, said, "The new Changu village is composed of four parts. Three of them are residential areas. After the foundation-laying ceremony on May 4th, the construction team immediately started work."
The reconstruction project of the two villages is expected to be completed in three months. Meanwhile, the local government is starting a program to train and help local villagers to get a job in the project.
Editor:Zhang Ning |Source: CCTV.com