Watch Video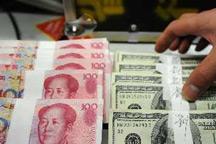 Play Video
The US is taking a new approach to trade with China. Secretary of Commerce Gary Locke, says the purpose of an upcoming trade mission will be to increase exports to China, not to limit imports.
Friction remains, but China-US trade relations are expected to gain new momentum.
In recent months both countries imposed anti-dumping duties on imported products. Now, the US says it may lift a ban on technology exports, paving the way for an advanced technology trade mission to China.
Yao Jian, spokesman of Ministry of Commerce, said, "The upcoming US trade mission will bring a broad range of new energy technologies. Most of these technologies are within the US export control. To lift the restrictions of technology exports will explore new space to deepen China-US economic cooperation and strengthen trade ties. It is also in line with the interests of the US."
US Secretary of Commerce Gary Locke, who leads the trade mission, said ahead of his trip that they would look at new ways of addressing the trade deficit.
He also said the US could release "concrete proposals" to change its export control policies within the next few months. Initial trade cooperation will focus on technologies related to new energy and energy efficiency.
US Secretary of Commerce Gary Locke said, "We believe increasing our exports to China - not limiting our imports from China - is the best way to address the trade deficit."
Editor:Zhang Ning |Source: CCTV.com