Watch Video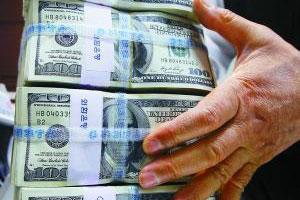 Play Video
Since the State Council issued regulations in mid-April to control housing prices in first-tier cities such as Beijing and Shanghai, the property market has shown signs of cooling down. However, investors have shifted their attention to second and third-tier inland cities. Their money has led to a dramatic rise in housing prices in those regions.
In less than a month, housing prices in inland regions have skyrocketed. On average, the increase has been more than ten percent.
Although prices have risen dramatically, hot money is still pouring in. In comparison, 6 to 7,000 yuan can buy 1 square meter in second or third tier cities, while it's as much as 20 to 30,000 yuan a square meter in Beijing or Shanghai.
Tight regulatory measures have put a cap on speculation in first tier cities. Strict policies now only allow one household to own one property.
Second and third tier cities have been slow to issue equivalent new housing policies. Investors have grasped this market opportunity. In Kunming, capital of southwest China's Yunnan Province, this new residential compound was sold out two hours after it opened to trading. Sales agents say the entire 150 flats were bought out mainly by investors from Zhejiang Province.
Industry experts are calling for central and local governments to amend the policy loopholes. They say macro-control measures must be more thoroughly examined, debated and tested before being put into use in the future. And, that incomplete measures may only lead to more irrational market action.
Related stories
Editor:Zhang Jingya |Source: CCTV.com