Watch Video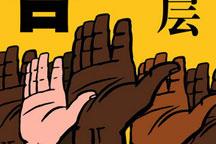 Play Video
People in more than eight hundred villages in China's eastern province of Jiangsu will cast ballots in elections to select local officials. Shen Le brings us more about the process of electing a chief in Nanjing's Daquan village.
First, the local government releases a notice and publicizes details regarding the number of positions open, the job descriptions and requirements the candidates must meet.
Second, local Party working committees accept applications and verify qualifications.
Third, the names of qualified candidates are released to the public. The candidates then visit households in their respective constituencies to learn more about people's needs and make themselves known to locals.
Fourth, all candidates deliver a speech to the constituents and then answer questions. Following this, the first round of voting chooses the candidate who can proceed to the second round.
However, before the candidates enter the next round, Party committees at higher levels will access their overall performance.
Then, these committees meet and select the candidates for the final round.
The finalists are expected to deliver a speech to illustrate goals and measures in the stewardship, answer questions of common concern and engage in a debate. Party members then cast their ballots and elect a village chief and his associates.
The new leadership will announce periodical and annual objectives and undergo public scrutiny.
Editor:Zhang Ning |Source: CCTV.com