Watch Video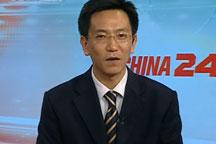 Play Video
For more about the Japanese bill to claim the atoll in the Pacific Ocean, we are joined by our current affairs commentator, Professor Xie Tao.
1. Professor Xie, Japan's move is against the UN Convention on the Law of the Sea, so why is it insisting on going against such an international law? What result do you expect?
2. Some Japanese Non-Governmental Organizations have long tried to claim more territory for Japan. This time the lower house has joined in. What does it indicate?
Editor:Zhang Ning |Source: CCTV.com