Watch Video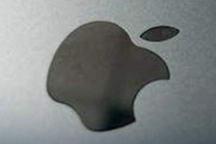 Play Video
A series of suicides at the Shenzhen-based electronics firm Foxconn has seriously affected the company's corporate image. Nine deaths this year have attracted the attention of both customers and competitors to allegations of "sweatshop" conditions at the company.
Apple is one of Foxconn's most important business partners. The company's spokesman has refused to comment on the suicides but says Apple has very strict requirements for its suppliers and will closely follow its behavior.
Hewlett Packard's spokesman Shen Ji told a Chinese newspaper that HP has always been a leader in managing suppliers and their social environment. The company requires suppliers to ensure the safety and respect of their employees. Shen says HP will actively investigate the supplier's actions in regard to the suicides.
Meanwhile, some of Foxconn's competitors are taking the chance to emphasize how much importance they attach to their employees' psychological health and the complaints channels they operate.
The latest fatal jump -- the ninth this year -- happened on Friday.
Company spokesman Liu Kun said on Sunday that the firm is actively looking for failings in its corporate structure, and has already taken measures to relieve the pressure on its employees.
But he stopped short of commenting on the "sweatshop" allegations, which accuse Foxconn of exploiting its employees.
Liu added that he believes the suicides are a complex social issue which should be analyzed by psychologists.
Editor:Zhang Ning |Source: CCTV.com