Watch Video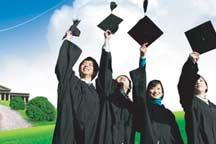 Play Video
China has been putting cultivating talent as the nation's strategy. The government has issued a Medium and Long-term Talent Development Plan, which sets a blueprint for creating a highly skilled national work force in the next 10 years.
Sun Zezhou, is the chief designer of China's sophisticated lunar exploration program. In his design team, many participants are under the age of 35. Despite their relative young age for their field of expertise they receive plenty of training.
Sun Zezhou, general designer of China Lunar Exploration Program, said, "As I took the position of deputy general designer of the Chinese Lunar Exploration Program, I was sent to attend the "Two-General" Training program, through which I learned related professional knowledge and experience."
The Two-General Training program is for general designers and commanders of major projects. China also invited senior experts for consultation, and enhanced international communication on different technological problems. It realized the goal of developing talent while progressing with its projects.
Sun Jidong, father of China's Satellite Technology, said, "This team IS young, but after they graduated from college, they have been developing steadily as our well-planned space program progressed. When a rocket model is finished, our whole team improves, not just an individual person."
Cultivating a group of world-class scientists and building an independent innovative country has been one of China's national strategies. China released a Medium and Long-term Talent Development Plan, which aims to increase the number of research and development personnel to 4 million by 2020.
Director Hu Angang said, "If China strengthens cultivating talent, China will no longer just be the world factory. It will be the world's research and development lab and a major country of producing knowledge."
China has the world's largest population and now it wants to be the biggest pool for scholars. The government released the Talent Development Plan as a policy to ensure cultivating and attracting talent is a system that cannot be ignored.
Li Yuanchao, director of Organization Dep't, CPC Central Committee, said, "The Talent Development Plan aims to create invironment in which everyone can be trained into talented people, and contribute their wisdom to the development of the country. This will provide a strong backup for China's scientific development and modernization. The central government made this plan as our country's long-term developing strategy called the strategy of reinvigorating China through human resource development."
The Plan lists six major categories of "talent" that the government will help cultivate, ranging from political leaders, entrepreneurs to high-tech researchers and professional social workers.
The government will also conduct large-scale training programs to encourage more college graduates to work in China's rural areas to help local farmers to live a better life.
Editor:Zhang Ning |Source: CCTV.com