Watch Video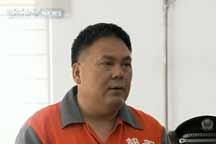 Play Video
Fourteen suspects have stood trial at a local court in Beijing on charges of illegally obtaining private information to extort people.
At a court in Chaoyang district, Zhao Ronghao is the first-mentioned defendant. He admitted he and his cohorts established several detective agencies since 2004 disguised as surveying firms.
Defendant Zhang Rongchao said, "Most of what we do is shadowing, with tracking devices and cameras."
In 2008, police apprehended Zhang and his associates and uncovered advanced tracking devices in their office. Zhang says he hired dozens of investigators, as well as stand-over men to intimidate victims into paying money.
Defendant Xu Nan said, "We would send three or four boys out there to put fear into people."
Prosecutors allege the defendants blackmailed their victims to collect money. Often, victims were forced to pay additional money to the "hired muscle" - usually about 20 percent of the original debt. The defendants commonly investigated extra-marital affairs for 5-thousand yuan. They claimed they have made no profit at all, but prosecutors' records show their investigation racket obtained more than one and a half million yuan.
To acquire information needed for extortion, the investigators enlisted the help of insiders at various organizations.
Tang Naning once worked at China Unicom's Beijing branch as chief of maintenance. In 2008, he sold more than 80 detailed phone records to a private eye for 20-thousand yuan. The information was strictly confidential and could not be accessed without police clearance.
Tang Naning, ex-China Unicom employee said, "I'm ashamed to say I was blinded by money."
The defendants, who have all plead guilty, face a jail-term of up to three years under the criminal law. Prosecutors have urged telecommunication operators involved in the case to review loopholes in their management.
Editor:Zhang Ning |Source: CCTV.com