Watch Video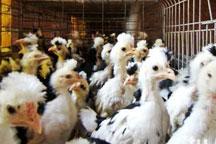 Play Video
The World Trade Organization has issued an interim report saying the US import ban on China's poultry violates some Sanitary and Phytosanitary Measures.
The SPS agreement spells out how governments can apply food safety and most-favored-nation treatment. It also states the general elimination of quantitative restrictions under the WTO legal framework.
In April 2009, China filed an appeal with the WTO protesting a key clause in a US law which prohibits Chinese exports of poultry. The majority of the panel handling the dispute ruled in China's favor. WTO scholars in China say the ruling will force the US to comply with free trade rules and restrict its discriminatory actions against China. Under the WTO framework, the US can appeal the ruling, but the interim report will be considered in the final verdict.
Editor:Zhang Ning |Source: CCTV.com