Watch Video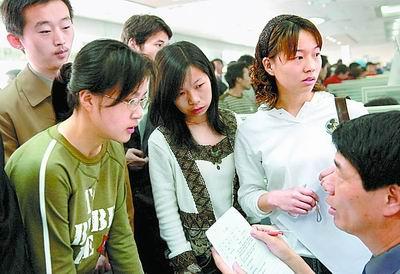 Play Video
While high school graduates enjoy their time after the college entrance examination and prepare for university, college graduates face their first hardship -- entering society.
June is grad season, compared with younger graduates, college grads face more challenges. The first challenge comes immediately after the graduation ceremony. That is: where do I live? These young people who were used to being taken care of by their parents, now have to get by on their own.
There's a group of graduates in Central China's Hunan Province, who choose to live in dorm-like apartments near their universities. Tan Wei, a graduate from Hunan Mass Media College, is one of them. After graduation, Tan tried to find a cheap apartment near the school while finding a job.
Tan said, "I'm familiar with the environment, and it doesn't cost much, if I rent one apartment with my classmates, it'll cost less."
For many graduates who are earning a low wage, the increasing cost of renting an apartment is becoming a big problem. That's how cheap apartments around campus only provided to graduates originated. The cost is only around 10 to 20 yuan a day, which comparatively is very cheap. Xiao Xiu, a graduate from distant Northwest China's Qinghai Province, lives in a 10 square meter apartment with two female roommates.
Xiao Xiu said, "This bed is for the three of us, because it'll cut down costs and relieve the burden of our family."
Xiao Xiu also told us, the apartment has a strict rule, people have to provide a Graduation Certificate before moving in. Basic living can be guaranteed here. However, finding a job is still troubling her.
Xiao said, "My first job is assistant manager, however, I was disappointed about the job. The manager made me wash his cars and his shoes, it was humiliating work, so I quit the next day."
Xiao Xiu says, she won't tell her parents about what happened. But luckily, she has her two roommates accompanying her, which made her feel better.
According to a recent national survey, only 44 percent of the 6.3 million graduates this year have found a job. 65 percent don't feel they are under great pressure and have lowered their career expectations. However, how to make a living before finding a job is still their biggest concern.
Related stories
Editor:Zhang Jingya |Source: CCTV.com