Watch Video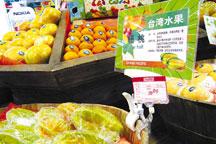 Play Video
What exactly is ECFA? What does it mean for both sides of the Taiwan Strait?
ECFA will cut tariffs on more than 800 products and open up service sectors, giving a major boost to two-way trade. The tariff cuts will cover about 15 percent of Taiwan's exports to the mainland, ranging from petrochemicals and plastics to cars and auto-parts, textiles, machines tools and medical equipment.
The decrease of tariffs will make the mainland market more accessible to Taiwan enterprises. The ECFA will lower the threshold for Taiwan companies to enter the mainland market and make their products more competitive. It will also enhance cooperation in intellectual property protection, finance, customs, and E-business. Banks from both sides of the Straits will be able to open offices both in the mainland and in Taiwan.
It should boost bilateral trade already totaling about 110 billion US dollars a year. 80 billion US dollars worth of goods flows into the mainland, and 30 billion to Taiwan.
A private research body in Taiwan estimates the ECFA could create more than a quarter-million jobs in Taiwan, and lift its GDP almost two percentage points a year.
TAIWAN GOODS COVERED IN ECFA
Petrochemicals and plastics
Cars and auto parts
Machinery and tools
Electronics
Agricultural products
Textiles and medical equipment
MAINLAND GOODS COVERED IN ECFA
Oil and textile raw materials
Bike and baby stroller parts
Electronics
Car and bike tires
Glasses and toothbrushes
SERVICES TO ENJOY ECFA TREATMENT
IP protection
Finance
E-business
Related stories
Editor:Zhang Jingya |Source: CCTV.com