Watch Video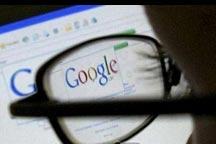 Play Video
Wednesday is the last day for Google China to renew its license on the Chinese mainland. Different news organizations are reporting different likely outcomes. So far, there has been no official word from Google or the Chinese authority to confirm whether or not the license has been renewed.
The deadline has just about passed, and so far, there has been no news on whether Google China will stay, or go off-line.
According to Singapore's Lianhe Zaobao, Google China has passed a critical stage in ensuring its license renewal. Two of Google China's four core companies in Beijing have passed an annual enterprise evaluation by the Beijing Bureau of Industry and Commerce. One day earlier, the four companies hadn't entered the evaluation process at all.
However, other news reports maintain the "Exit China" storyline, saying Google.cn is likely to be shut down.
Google or the Chinese government has not made an official comment. As usual, Chinese officials have reiterated that China encourages the development of the Internet.
Foreign Ministry spokesman Qin Gang said, "The Chinese government encourages the development of the Internet, however it wants to manage the Internet according to the law. Those overseas companies who are providing Internet services inside China should obey Chinese laws and regulations. The relevant authorities and departments from the Chinese side will deal with the relevant issues according to the law, too."
On Tuesday, the search engine giant stopped automatically redirecting Chinese online users to its Hong Kong site, in an attempt to secure a license renewal.
Expert's insight:
License issue: A long time impasse
Editor:Zhang Ning |Source: CCTV.com