Watch Video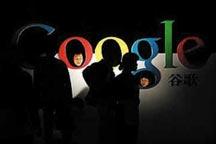 Play Video
Google's Chinese version, Google.cn, was launched in 2006. Its road in the Chinese market has been bumpy.
Last January, Chinese authorities accused Google of spreading obscene content over the Internet. Last October, a group of Chinese authors accused Google of violating copyrights with its digital library. The two sides held several rounds of talks but failed to reach a resolution.
In January, Google announced it would postpone talks with the Chinese side. One day later, a Google official blog entry said the company may pull out of China, citing a hacking attack it said came from within China.
In April, Google closed its China-based search service and began rerouting traffic to an unfiltered search site in Hong Kong. On Tuesday, Google said it will end the automatic redirection of users from its China portal.
Jan 09
Google accused of spreading obscene content
Oct 09
Chinese authors accuse Google of copyrights breach
Jan 10
Google announces "Quit China" strategy
April 10
Google re-routs Chinese users to Hong Kong site
Jun 10
Google ends auto re-routing
Related stories
Editor:Zhang Ning |Source: CCTV.com