Watch Video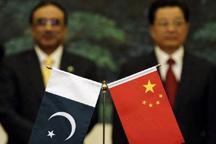 Play Video
President Hu Jintao has met with visiting Pakistani President Asif Ali Zardari in Beijing. Both leaders agreed to further cooperation in areas like the economy, energy and cultural exchanges, as well as maintaining regional security.
This is Asif Ali Zardari's fifth visit to China since taking office.
During their meeting, President Hu Jintao said that the leaders of the two countries should keep in frequent contact and communication. He said China is willing to deepen economic cooperation with Pakistan and try to work out new ways to expand bilateral trade. The Chinese president also stressed the importance of cooperation in energy, communication, transportation and infrastructure, as well as sharing experience on agricultural production.
2011 is the 60th anniversary of diplomatic ties between China and Pakistan. President Hu called for a high level of planning to celebrate.
On cooperation in anti-terrorism, President Hu said that both countries are the victims of terrorists. He noted that fighting terror is in the interests of the two peoples and helps maintain regional peace and stability. He also expressed appreciation to Pakistan's efforts in guaranteeing Chinese people's safety in Pakistan.
Zardari said Pakistan is willing to promote high-level exchanges and political dialogue. He said Pakistan has been trying to create a safe and favorable environment for Chinese enterprises to expand investment. Zardari also emphasized the significance of fighting terrorists with China.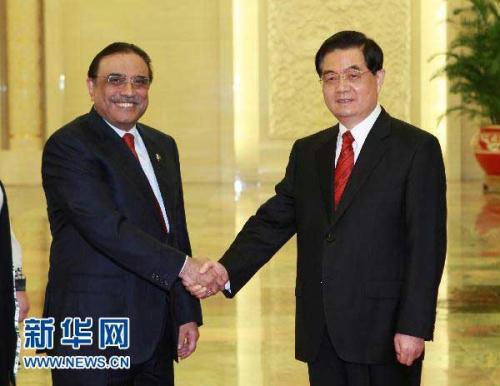 President Hu Jintao has met with visiting Pakistani President Asif Ali Zardari.
They exchanged views on issues of common concerns including the China-Pakistan
strategic cooperative partnership.
Related stories