Watch Video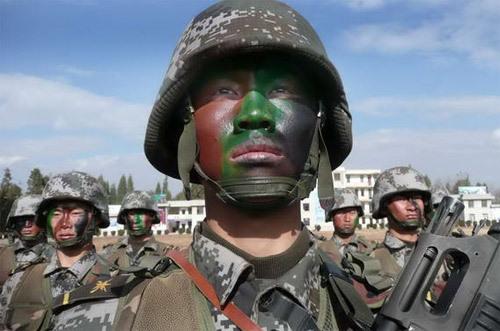 Play Video
Frequent military drills have been carried out or planned in the western pacific ocean near China's coast recently. Some are said to be aimed at maintaining regional security, and some are routine exercises.
On June 23rd, around the normally picturesque Hawaiian Islands the US and 14 other countries, including Japan, South Korea, Singapore and Australia started their biennial Pacific Rim exercise. Over 20-thousand troops are taking part in the mission, with the most advanced battle equipment.
Japan, for the first time has deployed its maritime self-defense force to join the exercise.
The US says the month-long exercise is aimed at taking precautions against new rising military powers in the Asia-Pacific region, which, observers says is referring to China.
On June 29th, Russia began its largest military exercise this year in the Siberian and Far Eastern regions. Tens of thousands of troops, SU-24M bombers and SU-34 fighter bombers, and Pacific fleet warships are participating in the 10-day exercise.
Russian authorities say the task is to "guard Russia's sea borders, prevent poaching and counter piracy.
Japan has protested against the drill as Russia took out the exercise on Etorofu Island, which Japan claims as its own territory.
China's live-ammunition training in the East China Sea has also drawn wide attention. China says that it's a routine exercise, and based on the warships' functions, it's more self-defense oriented.
Meanwhile, the US and South Korea are planning joint military exercises in the Yellow Sea off the western coast of the Korean Peninsula in July. Reports say the US is considering sending an aircraft carrier to join the exercises, which originally was scheduled for June.
The DPRK said it considered South Korea joining the Proliferation Security Initiative interception exercise led by the U.S. as an "open war notification." It said the move may lead to a nuclear war. China said it is seriously concerned about the drill and will closely follow the development of the matter.
Related stories
Editor:Zhang Jingya |Source: CCTV.com