Watch Video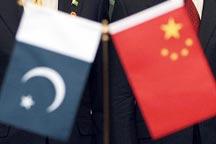 Play Video
As a developing country, Pakistan faces acute shortages in various sectors, including energy, communication, agriculture, education and industry. Visiting Pakistani President Asif Ali Zardari wants to push forward the process of strategic engagement and enhance economic and trade ties with China.
President Asif Ali Zardari has met leaders specializing in defence, petroleum, banking, industrial and construction sectors.
According to experts the primary objectives of his visit to the people's republic of China is to enhance trade and seek greater economic cooperation and to attract Chinese entrepreneurs to invest in Pakistan in return for liberal economic incentives and security to Chinese manpower.
Experts maintain, Zardari is expected to talk about boosting the 7 Billion U.S. Dollar trade between the two countries.
This is Zafar Usmani, the Chief Operating Officer of one of the largest China telecommunication companies presently operating in Pakistan.
He seems quite satisfied with the growing telecom business in the country.
Zafar Usmani, driector Coo Zong, said, "There is immense potential of business in Pakistan, it is a nation of over 18 crore people, and their requirements need to be met which means companies have a ground to flourish"
Usmani maintains that as Pakistan has a free trade agreement with China in goods and services, it gives immense opportunity to companies that plan to invest in Pakistan.
Econimic expert Kalb-E-Ali said, "More people to people interactions are required to be done to make economic ties flourish, we need Expos to be held here, Chinese companies should visit pakistan and check on ground situations so they can be satisfied before investing"
Many believe that the visit of Pakistan president to China will yield positive results for the country.
Analysts believe that with low cost and hard working labor, Pakistan offers a unique opportunity to Chinese investors to invest in Pakistan and also strengthen ties and take the relationship of the two countries to new heights.
Related stories
Editor:Zhang Ning |Source: CNTV.CN