Watch Video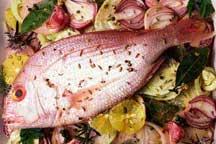 Play Video
Small-sized electroplating factories in Hebei Province have been shut down for years, but authorities have found that the risk of further pollution still exists. The Ministry of Environmental Protection has asked the local government to investigate the heavy metal pollution caused by the electroplating industry.
This electroplating factory in Hebei Province was closed down in 2008 due to unqualified pollution disposal.
However, two years later, the leftover waste is still in containers, without being properly dealt with.
Chen Guoqi, Official, Env'l Protection Ministry, said, "It is hard to get rid of the leftover waste. Only professional companies have the ability to deal with it. If it's not cleared, the pollution will never stop even though the factory has already closed."
The local government has allocated a budget for the detection of heavy metal pollution. Meanwhile, new regulations have been set for the electroplating industry to handle its leftover waste.
The director of one electroplating factory says the main reason they haven't deal with pollution properly is the high cost.
So what has the long lack of investment in environmental protection cost the area?
Yang Xianchun, Chief, Pingxiang County, Hebei Province, said, "The cost is high. Now you shut down these enterprises, you have to deal with the leftovers and choose a new location for them. One cost is economic, and the other is the harm to local people, which is invisible."
Currently, the Ministry of Environmental Protection has set aside 1 billion yuan as awards for achievements in environmental protection. A special fund has also been set aside to deal with heavy metal in already polluted places.
Related stories
Copper mine sewage contaminates river, poisons fish in southeast China
Regulations on heavy metal disposal get work out
China's Ministry of Environmental Protection says the regulations on heavy metal pollution disposal have been basically worked out. Five categories of heavy metals are the main ones being monitored, plumbum, hydrargyrum, cadmium, chromium and arsenic.
Full Story>>
Hebei: Collectively handling heavy metal pollution
As one of the solutions to pollution, the electroplating industry in Hebei Province is planning to relocate small-sized factories. This means owners have to move their workshops to newly-built larger factories.
Full Story>>
Editor:Zhang Jingya |Source: CNTV.CN