Watch Video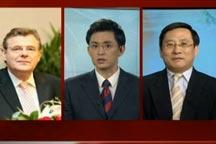 Play Video
Joining us now on the line is CCTV commentator Dr. Gao Zhikai. And we also have Dr. Horst Loechel on the phone. Dr. Loechel is Professor of Economics at China European International Business School.
The Chinese economy rebounded quickly after the global financial meltdown, powered by a 4 trillion yuan stimulus package and a flood of bank lending. But the central government is worried about surging home prices and possible bad loans, so curbs were imposed on lending and investment.
Many agency reports now say the reason that China's economy slowed in the second quarter is because the impact of massive stimulus spending is fading and because of the government's clampdown on record bank lending. Do you agree with this view?
Editor:Zhang Ning |Source: CNTV