Watch Video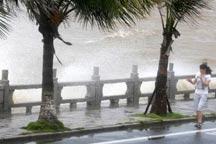 Play Video
Chanthu, the third typhoon of the season, has made landfall in south China's Guangdong Province. Heavy rains and gale force winds pounded the region.
The storm struck the coastal area of Wuchuan City Thursday afternoon. The weather system is now travelling inland toward Guangxi Zhuang Autonomous Region.
Chanthu struck with strong gale force winds and torrential rains.
It strengthened into a typhoon from a strong tropical storm late Wednesday afternoon when it was 200 km southeast of the island province of Hainan.
Chanthu left a trail of destruction. Many trees were uprooted and billboards destroyed.
Few people were on highways. Many just abandoned their cars and motorbikes and ran for safety.
The western part of Guangdong Province was hit hardest.
But eastern regions also fell victim to the force of Chanthu.
Boats were tied together in harbors all across the Province. In Dianbai County, a fish boat was overturned.
Fisherman of Dianbai County, Guangdong, said, "The wind started at 6 am, and was getting stronger after 11. We left our boats yesterday, all the fishermen are on land."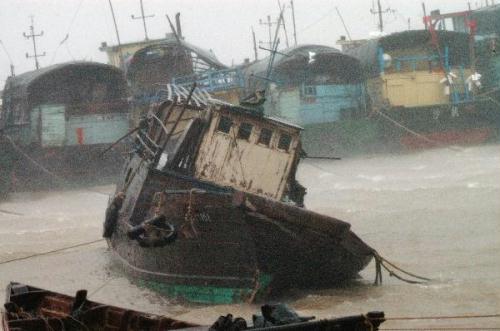 Photo taken on July 22, 2010 shows fishing boats anchored at Shapa Harbor in Yangjiang
City, southern China's Guangdong Province. Chanthu, the third typhoon of the season,
made landfall at the coastal area of Wuchuan City, southern China's Guangdong Province
on Thursday afternoon, with winds near its center at 126 km per hour. Local
meteorologists said Chanthu brought strong gales and torrential rains to many parts
of the province, particularly in the west.(Xinhua/Zhou Ji)
Related stories