Watch Video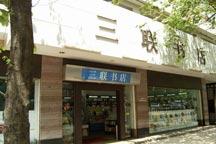 Play Video
With a history of more than 60 years, the Sanlian bookshops across China have gained wide popularity. However, one of these shops in Guangzhou has not been that fortunate. It's set to make an exit from the city as it has not been able to make its rent payments. Many customers say it's regrettable.
This is the first Sanlian bookshop in Guangzhou.
After 16 years in operation, it announced it will close down by the end of this month.
This young customer has been a fan of the bookstore since high school. He says it's really a pity that his favorite bookshop will not be here anymore.
A college student said, "It's popular among the intellectuals, despite the fact it doesn't sell books that teach you how to succeed in business. Also, it sells many overseas magazines which can't be found in other bookstores in Guangzhou. It is a real pity it has to shut down."
Selling books from Taiwan and Hong Kong, English novels and painting albums have make Sanlian stand out from others. It draws many customers working in the advertisement industry, like Mr. Weng.
Guangzhou resident Mr. Weng said, "There are many books here that are not sold elsewhere. Once it's closed, we'll have to buy them in Hong Kong."
The biggest obstacle in keeping the store running is the high rent.
Peng Yiming, chief of Sanlian Bookstore, said, "The rent is high in many places, and many locations are not suitable for running a bookstore. The rent is too high for us to persist."
The bookstore will be selling all its stock at a big discount in the final ten days. However, the books are not selling well even on sale.
Editor:Zhang Ning |Source: CNTV