Watch Video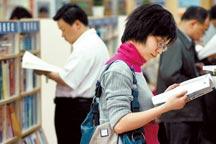 Play Video
Guangzhou's book market has been shrinking in recent years. In 2004, the then-biggest book market in the city had to move because of cost pressure. Experts say privately-owned bookstores are facing an ever increasing challenge.
This privately-owned book shop is located near a university in Guangzhou city. The sudden rise of rent forced it to close not long after it opened.
A staff member said, "The rent is likely to be risen from 20,000 to 30,000 yuan a month."
The Guangzhou book center is the venue for many of these privately-owned stores. However, business is not as promising as before, despite its good location. There were more than 40 shops here, but only half of them remain.
Mr. Cai started selling books in 1989. He said his shop will not make any profit this year and is going to be closed by December. Another three or four stores are also planning to shut down next year.
Mr. Cai said, "Currently there are lots of online bookstores which cost less to run and don't need to pay tax. Customers can buy books online with a discount of 20 percent, but here, 10 percent, or 15 percent at the most."
All these factors are putting pressure on bookstores. Many of them have tried different ways to draw more customers, but can't seem to find a long term solution. And others, have turned to different industries instead. The situation has indeed become harsher and harsher for the book shop owners.
Editor:Zhang Ning |Source: CNTV