Watch Video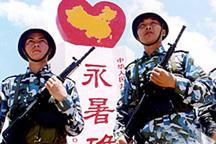 Play Video
Following comments last week by US Secretary of State Hillary Clinton concerning ocean boundary disputes in South China Sea, China's Foreign Minister is warning against escalating tensions over the issue.
Clinton had expressed concern over navigation freedom in the region and also about US national interests in the region.In response, Foreign Minister Yang Jiechi warned the US and other countries not to internationalize the regional territorial dispute.
On Friday, US Secretary of State Hillary Clinton told an ASEAN forum in Vietnam that resolving territorial issues in the South China Sea is the National interest of the the US, and called for a multinational solution to the issues.
She expressed concern over navigational freedom in the region, and accused China of adopting an increasingly aggressive stance on the high seas.
This drew strong opposition from China. In a statement on Sunday, Foreign Ministry Yang Jiechi warned Washington not to internationalize the South China Sea's territorial disputes, as this can only make matters worse, and more difficult to resolve. He says international practice shows the best way to resolve such disputes is direct bilateral negotiations between countries concerned.
Yang calls Clinton's comments an "attack" on China, saying the South China Sea is now a peaceful area, with communication channels being used to resolve the issue.
China has repeatedly stressed its indisputable sovereignty over the islands in the South China sea, including the Xisha and Nanshan islands and etc. But countries like Vietnam and the Philippines have also made similar claims to the resource-rich region.
Related stories
Editor:Zhang Jingya |Source: CNTV.cn