Watch Video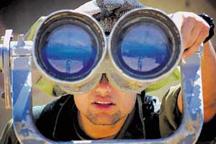 Play Video
South China Sea is a region with the most complex disputes in the world. It involves at least six surrounding countries all disputing ownership of the rich natural resources under the sea bed.
The South China Sea extends from Singapore and Malacca to the Strait of Taiwan, covering around 35 million square kilometers.
It contains hundreds of islands and banks, with the biggest Nansha islands in the south.
Before the 20th Century, China had long has sovereignty over the South China Sea, without any disputes from its neighboring countries.
But, the turning point came in 1956, when the then South Vietnam and Philippines started claiming ownership to parts of the region. A heated contest came since the 1970s, when large amounts of oil and natural gas was discovered under the sea bed. Countries like Vietnam, the Philippines and Japan have been making competing territorial claims over the region ever since.
The Nansha islands though are the most heated parts of the region. A Chinese naval officer says all the islands that are in a good position are not under actual control of China. Some countries have started mining oil and natural gas resources in the sea without China's permission.
In order to resolve the deteriorating disputes, China has urged its neighboring countries to put aside differences and seek a joint agreement on the South China Sea.
China has also strengthened patrols in its territorial waters. In 2009, China sent its first fishery patrol vessel to Nansha and Xisha islands to curb illegal fishing, and show China's sovereignty over the region.
Related stories
Editor:Zhang Jingya |Source: CNTV.cn