[News Recap] River level in Wuhan hits warning line
River levels in Wuhan reached the warning line Thursday morning. The city and its more than 9 million habitants are bracing for the possibility of flooding. Full Story>>
Watch Video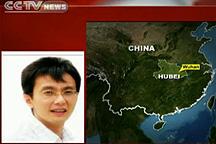 Play Video
For more about the floods in Wuhan we are joined on the phone by reporter Fan Qing.
Update in Wuhan situation
1. Good evening, Fan Qing. The river in Wuhan reached the warning level this morning. What is the current situation in Wuhan? And has the river risen above the warning level?
Government flood preparations
2.The flood season is coming to the Yangtze River basin. What kind of measures has the government taken to prepare for flooding?
Editor:Zhang Jingya |Source: CNTV.cn