Watch Video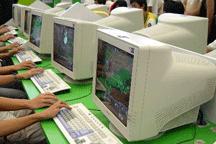 Play Video
A regulation to govern China's booming online gaming market has come into effect. The new measures, issued by the Ministry of Culture, aim to protect children from unwholesome content and internet addiction. Some experts say that while it's a good start, more efforts are needed.
Warcraft, and Lineage II are two of the most popular online games in China, a nation where tens of millions of people play online games every day.
A series of deaths amongst internet addicted youth drew national attention last year. Despite this, online gaming is becoming more and more of a serious business.
Feng Jinchao said, "Revenue from China's online gaming industry hit 3.8 billion dollars in 2009, and it is expected to reach 6 billion by 2012. How to regulate such a big market and facilitate the industry's healthy growth have become priorities for the Chinese government."
That is why a new online gaming regulation went into effect on the first of August.
The new rules state that online games targeting minors must not encourage imitation of behavior that violates social morals and law.
It also requires gaming companies to develop techniques to limit the gaming time of minors, in order to prevent addiction. And players will now have to register using their actual names, ID numbers, addresses and phone numbers.
Tuo Zuhai, Minister of Culture, said, "It's not just new online gamers who need to register with their real names and contact details. Existing players will need to submit their information within a certain amount of time. It will take quite some time for online games companies to verify all this information."
It is a good start, it shows the government is determined to prevent children becoming internet addicts.
However, some experts say there is a lot more that can be done.
Wang Ming, Lawyer, said, "For example, the regulation requires real name registration. But a child can register with an adult's ID. And the regulation doesn't set up proper punishment against those who violate the rules."
According to recent data, 420 million Chinese citizens are online. Many are young people, who embrace online gaming as a normal part of their lives. This regulation seeks to encourage the continued development of the online games industry; but only on condition of being clean and legal.
Related stories
Editor:Zhang Jingya |Source: CNTV.cn