Watch Video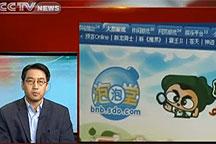 Play Video
For more on the new regulations on online gaming, we are joined by our current affairs commentator Fu Jun.
Why is name registration important?
1. Mr. Fu, a new rule that took effect Sunday, requires real-name registration for online games. Why is such a regulation required, what sort of problems prompted this new rule?
Loopholes in the registration?
2. It's reported that there are still loopholes in the new regulation. On some websites, people can put any name and any identification number to get an account. Does such behavior of circumventing the new rule show that users aren't in favor of it?
Editor:Zhang Jingya |Source: CNTV.cn