Watch Video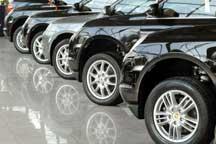 Play Video
Auto sales in China have changed gear and slowed down since a record high back in April. Our reporter Feng Jinchao visited an auto market in Beijing and found that both consumers and dealers are confident sales figures will rise again very soon.
This is the fourth time in a month that Zhang Yuan has come to this Buick dealership. Park Avenue is the car Zhang has had in mind for many years. But after a month of constant consideration, he has not yet made his final decision.
Zhang Yuan, Beijing resident, said, "I like this car very much. But I have been paying attention to the auto market. I know the sales of cars are not good now. So I am waiting to see if there will be any discounts in October."
Many consumers share the same idea as Zhang Yuan. Several Chinese organizations, including government departments and NGOs have released their reports on the Chinese auto industry during the first seven months of 2010. Despite slight disparities in their data, they almost all support the belief that car inventories are increasing.
Fan Meng, Sales Manager, Buick 4S Store, said, "Honestly, car sales at our store have dipped a little and there is a small increase in the number of cars we have in stock. But anyway, July is an off period. On the whole, the sales situation is fine."
Seasonal factors may also be a part of the reason for the drop. Auto manufacturers' aggressive targets of production and sales have also lead to increased inventories. Some hope the government can do something now.
Huang Bo, Deputy General Manager, Buick 4S Store, said, "I think the government will release some preferential policies to encourage consumers to buy. I believe in September and October we will see an explosion in purchases after this period of inactivity."
There is an obvious fluctuation in auto sales. According to sales data from recent years, March is usually the hottest month. The number drops April and bottoms out in August. September and October often see a return to sales.
Related stories
Editor:Zhang Jingya |Source: CNTV.cn