Watch Video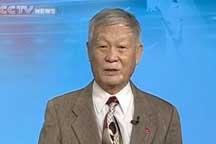 Play Video
The Central Meteorological Center has issued more high temperature warnings. The heat wave is affecting western and southern parts of the Yellow and Huai rivers, and most parts along the Yangtze river. Full Story>>
To further discuss hot weather and workers' rights, we're joined by our current affairs commentator Gregory Yingnien Tsang.
Protecting workers from hot weather
1: Mr. Tsang, there are some workers who have died because of the hot weather. Clearly, they are not getting enough protection. Is this a case of employers failing to respect workers' rights?
Changes to workers' rights
2: The only regulations regarding workers' rights in hot weather are optional, not compulsory. The compensation is a couple of yuan above a certain temperature. Do you think there is a need to change the law?
Editor:Zhang Jingya |Source: CNTV.cn