Watch Video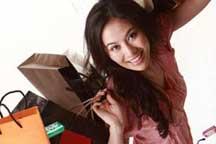 Play Video
A new way to buy things on the Internet is becoming more and more popular among young people. Instead of shopping on an individual basis, netizens are putting their orders together to get a better deal.
If you search the keyword "Group Buy" in Chinese, you'll find more than 100 million results. Industry observers say there are nearly one thousand websites organizing group purchases in China. The annual turnover is estimated at a minimum of one billion yuan.
It all started when American website Groupon went online in November 2008 and soon became a commercial success.
Chen Sxhousong, Analysts international, said, "Groupon can achieve a gross profit ration of 10 percent. That's quite high. The business model is no doubt very lucrative. That's why many Chinese companies followed."
Lashou.com, a Chinese group buy website went online in March this year. It started making profit in May. The founder believes in rapid growth.
Wu Bo, Founder & CEO, Lashou.com, said, "The trend of group buying is catching on all over the world. Groupon's success in the US inspired businessmen elsewhere and we saw explosive growth."
The merchandise on group buy websites is sometimes unbelievably cheap. For example, more than 5 thousand people joined a group purchase and bought concert tickets for 35 yuan each. The original price was 150 yuan per ticket.
A group buy participant said, "Many group buy events attract a large number of consumers, it makes you feel safer to join them."
Many other group buy enthusiasts believe they have found a new lifestyle. They will look for reasonably-priced goods and services almost everyday on the Internet.
Editor:Zhang Jingya |Source: CNTV.cn