Watch Video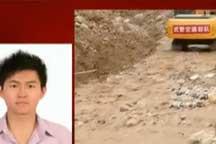 Play Video
The death toll from the massive landslide in Zhouqu County has climbed to 1,254 people, with 490 others still missing. Authorities say one of their priorities is to remove debris from barrier lakes along the Bailong River. Full Story>>
For more about the relief work in Zhouqu County, we're now joined on the phone by our reporter, Wang Guan.
Q1: The main task for the rescuers now is clearing the barrier lakes that were formed. How is that process going?
Q2: We've received reports that it's raining again in Zhouqu County. Are there any emergency plans to tackle more potential mudslides, if they occur?
Editor:Zhang Ning |Source: CNTV