Watch Video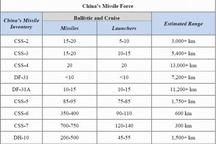 Play Video
The U.S. Defense Department has released a delayed annual report on China's military, indicating Washington's increased coverage of security developments abroad. The 83-page report, which was originally due out in March, includes the Pentagon's view of China's broader strategy and U.S. officials' vision for relations with China.
The title of this year's report is "Military and Security Developments Involving the People's Republic of China."
In previous years, the report was called "Military Power of the People's Republic of China."
The report pays little attention to China's peaceful defense policy and ever increasing military openness, saying it sees only "modest improvements in the transparency of China's military and security affairs," and demanding more information.
The report also speculates China could start construction of its first aircraft carrier by the end of the year and had begun a program to train 50 pilots to operate fixed-wing aircraft from an aircraft carrier.
The report, as usual, interferes in the internal affairs of China by making willful comments on the situation across the Taiwan Staits, alleging Beijing has "continued unabated" the military build-up near the Taiwan Straits.
The report, submitted to the Congress by the Pentagon annually pursuant to U.S. law since 2000, has drawn protest from China over its interfering nature, distortion of facts, and baseless speculations.
It also emphasizes that China is developing its power of Internet invasion and attack, a claim China rejects saying it is exaggerated.
Related stories