Watch Video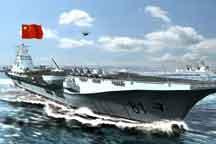 Play Video
A recent US Defense Department report on China's military development has drawn opposition from Beijing. China lashed out at the report, saying its baseless speculation distorts facts and is interfering in nature.
It goes on to say the report routinely overlooks China's peaceful defense policy and ever increasing military openness. China says it has routinely followed a path towards peaceful development while adhering to a defensive national defense policy. China does not pose any military threat to other countries.
The Chinese military has contributed much to global peacekeeping, humanitarian work, and its developments conform to the global military transformation trends. China has always paid attention to the military relationship between China and the US. The report released by the Pentagon will not exert a positive influence on the relationship between both sides.
Related stories
Editor:Zhang Jingya |Source: CNTV.cn