Watch Video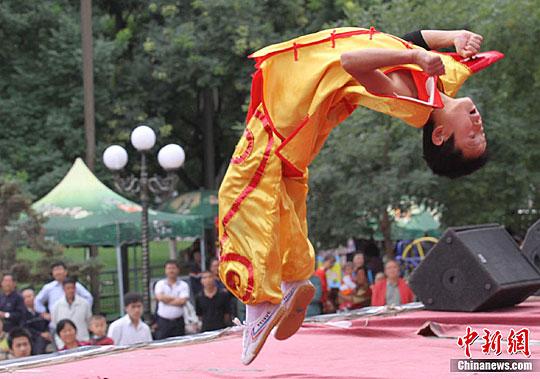 Play Video
Think Chinese Martial Art and you might imagine Jackie Chan performing Kung Fu. However, it is not the fastest growing sport in China. That accolade belongs to an offshoot of Kung Fu called Wushu.
Practitioners perceive that the art benefits the body and mind. Here in China, martial artists consider it one of the most difficult sports to excel in, Nick Jones has been at theCombat Games in Beijing, and filed this report.
The first International Wu Shu tournament was held back in 1985 in Shi-An. The Martial art has developed significantly since then and has gained a world wide following.
From South America, to mainland Europe and the Middle east,Wushu is readily practiced and has only been exported gloablly over the last couple of decades outside of China.
Iranian Farshad Arabi has been practicing the style for the last 10 years. Since taking up the sport, the 22-year-old has not looked back.
It is not just practitioners who love the sport, but an audience as well and many who follow the art closely, have their own opinions on what Wushu means.
An audience said, "I trained in Wushu when I was young, and I liked it. As Wu shu is originally from China, the real Chinese culture."
The combat games have been welcomed by all who have entered the competition. But for those wo have been in action, it is simply one day out of a lifetime of practice.
Editor:Zhang Ning |Source: CNTV