Watch Video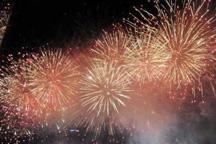 Play Video
Backgrounder: China's first 4 special economic zones
China's southern coastal city Shenzhen has marked its 30th anniversary as China's first special economic zone. At the celebration on Monday morning, President Hu Jintao spoke about the achievements and future development of the Special Economic Zone.
Once a small fishing village neighboring Hong Kong, Shenzhen has evolved into a metropolis over the past three decades.
President Hu Jintao said the Shenzhen SEZ has been the scene of miracles in industrialization, urbanization and modernization.
He said the central government will always support the special economic zones embarking on "brave exploration" in their roles as "first movers."
Hu said, "The central government will continue to back bold explorations and experiments by special economic zones. It should adjust to the changes of the domestic and international situation, meet the new demands of national development, comply with the new expectations of the people, look to modernization, look to the world and the future, continue to free their minds, and carry forward the reform and opening up."
Hu called on SEZs to become the spearheads in accelerating the transformation of economic growth model.
A technological innovation system should be built to drive economic development with innovation.
He called for accelerating the adjustment of the economic structure and boosting consumption.
He also called for developing modern agriculture, promoting low-carbon technologies and developing a green economy.
Studio interview: Gaining from its success
1: Hello, Professor Xie Tao, Shenzhen has seen huge development in the last 30 years and has become a symbol of the Chinese way of development. What do you think we can gain from its success?
2: Many argue the success of Shenzhen is the success of a specific time, and cannot be copied and applied nowadays, what do you think?