Watch Video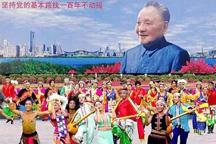 Play Video
During China's reform and opening-up process, special economic zones have contributed a lot to the country's economy. Established 30 years ago, the first four SEZs in south China have become a successful model for economic development in other parts of the nation.
The four special economic zones, Shenzhen, Zhuhai, Shantou and Xiamen, are all cities along south China's coast, near Hong Kong and Macao. During the 1970s, none of them could be classified a metropolis, but remote villages.
In 1977, the then vice premier Deng Xiaoping started his inspection tour in south China. A small fishing village, Shenzhen, in Guangdong Province, drew his attention. At that time, the daily income for a farmer there was 1 yuan, while in Hong Kong it was more than 60 times that much. He wondered how the country could enable the residents in Shenzhen to develop its economy quickly.
The question was solved the next year when Guangdong and Fujian provinces volunteered to be the pioneers in the reform and opening-up. They asked for more favorable policies to draw foreign investment and expand exports.
In July 1979, the central government officially named these four special economic zones, despite doubts about the move being a departure from the plan-oriented economic system.
Five years later, as Deng Xiaoping inspected these areas again, he found great improvements had been made in the lives of local residents, strengthening his belief in the policy.
Through the past 30 years, Shenzhen has evolved into a metropolis, with the population increasing to 14 million from less than 30 thousand. The total output value in 2009 had increased by nearly 1000 times that of 1979. GDP per capita that year was 13,600 US dollars, reaching the developed world's level.
Related stories
Editor:Zhang Jingya |Source: CNTV