Watch Video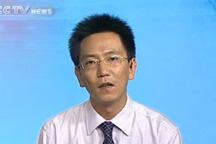 Play Video
Background: Shenzhen marks 30 years as SEZ
China's southern coastal city Shenzhen has marked its 30th anniversary as China's first special economic zone. At the celebration on Monday morning, President Hu Jintao spoke about the achievements and future development of the Special Economic Zone. Full Story>>
For more on Shenzhen's 30 years' anniversary, we are joined in the studio by our current affairs commentator, Professor Xie Tao.
1: Hello, Professor Xie Tao, Shenzhen has seen huge development in the last 30 years and has become a symbol of the Chinese way of development. What do you think we can gain from its success?
2: Many argue the success of Shenzhen is the success of a specific time, and cannot be copied and applied nowadays, what do you think?
Editor:Zhang Jingya |Source: CNTV