Watch Video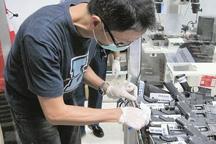 Play Video
Turning now to the Philippine government's inquiry into the Manila hostage tragedy in which eight Hong Kong tourists were killed last month. The Philippine government has extended the hearing two days longer so that more witnesses can testify. At the same time, a team of Philippine police have arrived in Hong Kong to analyze more evidence.
The hearing held by the Philippine government's Incident Investigation Review Committee is scheduled to end Wednesday, two days longer than previously planned.
More witnesses have been brought to testify during the hearing.
Justice Secretary, Leila de Lima, along with four other committee members has conducted a visual inspection of the vehicle where the the tragedy took place.
Meanwhile, a team of Philippine police has arrived in Hong Kong in hopes of interviewing more witnesses.
The police have also brought bullets used by both the hostage taker, Mendoza, and the police. They will conduct comparisons of the bullets to identify who was responsible for the shooting deaths.
Hong Kong police say they will offer as much help as they can.
More than 150-thousand Filipinos work in Hong Kong, mainly as domestic helpers. Hong Kong's legislators say locals do not harbor hostility towards Filipinos. The statement comes despite previous rumors that Hong Kong residents were dismissing their Filipino domestic helpers in an act of retaliation.
Cyd Ho, member of Hong Kong SAR's Legislative Council, said, "Domestic helpers have left their home and children and came all the way over to Hong Kong to help us with our domestic work. They are also victims of a corrupted and incapable government. So most people in Hong Kong would not be hostile towards the Philippine friends here."
Officials in Hong Kong also say local people have adopted a more rational attitude towards Filipino workers as well as the incident itself.
Editor:Zhang Jingya |Source: CNTV