Watch Video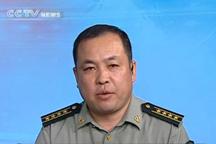 Play Video
For more insight on Peace Mission 2010, we're joined in the studio by Senior Colonel Zhao Xiaozhuo, who is a research fellow with the PLA's Academy of Military Sciences. Thanks for joining us.
1: Some of China's homegrown military hardware is being used in the joint drill, including the Jian-10 fighter. Could you elaborate on some of the differences between China's third-generation domestic fighter aircraft and previous ones, like Jian-7 and Jian-8? Also, how are they distinguished from their western equivalents?
2: The final drill will begin just over a week from now. What's your take on the highlights of this year's joint drill?
Editor:Zhang Jingya |Source: CNTV