Watch Video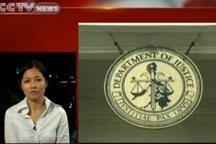 Play Video
Updates: China gets Philippine hostage report
The Philippine government has submitted a report on the Manila hostage crisis to the Chinese Embassy. The investigation committee has recommended sanctions against officials found liable for mishandling the incident.
The Chinese Embassy in the Philippines confirmed on Monday evening that it has received a copy of the report on the August 23rd hostage crisis. Full Story>>
For more on the Philippine's Hostage Crisis Report, we're now joined by our correspondent Candace Giron, who's in Manila. Hello Candace.
1: Can you update us on the latest information you have, regarding the report?
2: How have the media in the Philippines reacted to the report?
Editor:Zhang Jingya |Source: CNTV