Watch Video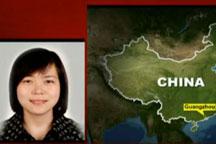 Play Video
Updates: Fanapi batters China's eastern coast
The strongest typhoon this year to hit the Chinese Mainland has made landfall in the eastern Fujian Province, after sweeping through Taiwan. So far, no casualties have been reported. Full Story>>
Part of Guangdong province is now under the infulence of typhoon Fanapi. We're joined on the phone by our reporter Qu Shang, who is in the provincial capital Guangzhou. Hello, Qu Shang.
1: What are the conditions there like right now?
2: Fanapi is the strongest typhoon seen this year. What have local residents done to minimize potential damage?
Related stories
Editor:Zhang Jingya |Source: CNTV