Watch Video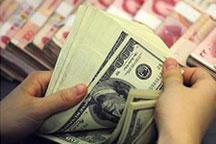 Play Video
A US congressional panel has approved a bill to impose punishing duties on imports from China. The move is poised to ratchet up pressure on China to let the yuan appreciate more quickly.
The House Ways and Means Committee backed the legislation on a voice vote, clearing the way for the full chamber to take up the measure.
Congress will vote on whether to formally adopt the bill on September 29th.
The measure would allow the Commerce Department to impose punitive tariffs on goods from countries with so-called "undervalued currencies".
President Barack Obama's administration has yet to take a position on the bill.
The legislation was initially introduced by Ohio Democrat Representative Tim Ryan.
US lawmakers have been unsatisfied by the yuan's 2 percent appreciation against dollar since June 19th.
Several Republican committee members expressed opposition amid concerns the legislation could spark retaliation by China against US exports.
The US trade deficit with China widened to 145 billion US dollars in the first seven months of this year, up 22 billion dollars year-on-year.
US lawmakers have debated the bill since 2005.
But many economists have slammed the move as protectionism and a measure that will ultimately hurt US-China trade relations.
Despite support from the congressional panel, the bill must still overcome a massive hurdle in the Senate before it can be adopted.
Editor:Zhang Jingya |Source: CNTV