Watch Video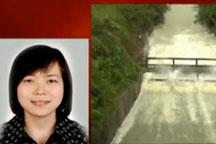 Play Video
Updates: Hainan villagers evacuated before typhoon Megi
The recent heavy rainstorms in south China's Hainan Province have twice submerged Lian-xian village in Qionghai city. Now, due to approaching Typhoon Megi, local residents, who'd just returned from shelters, have had to pack their possessions AGAIN and are being evacuated for the third time. Full Story>>
Our reporter, Qu Shang, is in Hainan and joins us live on the phone with the latest. Good evening Qu Shang.
Q1. How are local residents coping?
Q2. Typhoon "Megi" is heading straight for southern China. Will its path and wild weather impact Hainan, and what are authorities there doing to minimize losses?
Related stories
Editor:Zhang Jingya |Source: CNTV