Watch Video
Play Video
The 8th Chinese International Aviation and Aerospace Exhibition will be held November 16th to November 21st in Zhuhai City, in South China's Guangdong Province. By Tuesday, 14 participating airplanes had arrived at the exhibition center in preparation for the event.
This year's Zhuhai Airshow will feature the ARJ-21 , which will make its debut at the show. It is a homemade aircraft, and the appearance of this amphibious plane will also mark the first time a Chinese Jet will be showcased at an international airshow. In the following days, the remaining participating airplanes including two Little Eagle 500's and one L15 Training Aircraft will be arriving.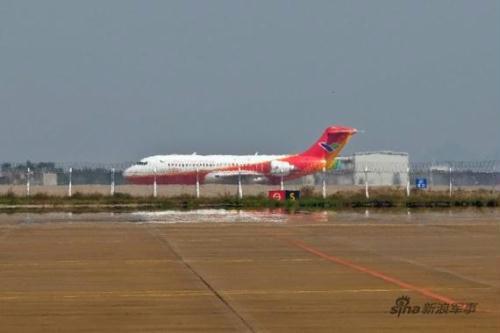 The ARJ-21 Regional Jet will make its debut at the show.